How custom stickers can help build your business
How custom stickers can help build your business
Are you starting a business on a low budget or looking for a creative way to boost your branding? Then custom stickers can help.
Custom vinyl stickers are different than labels and a great way to get your brand in front of new customers and advertise in new markets with minimal investment. Stickers are an easy way to get your brand in front of new customers by sharing them in fun environments in a more casual way versus traditional marketing methods. Check out the following 10 ways you can use custom stickers to promote your business and get some inspiration.
1. Give custom stickers as a gift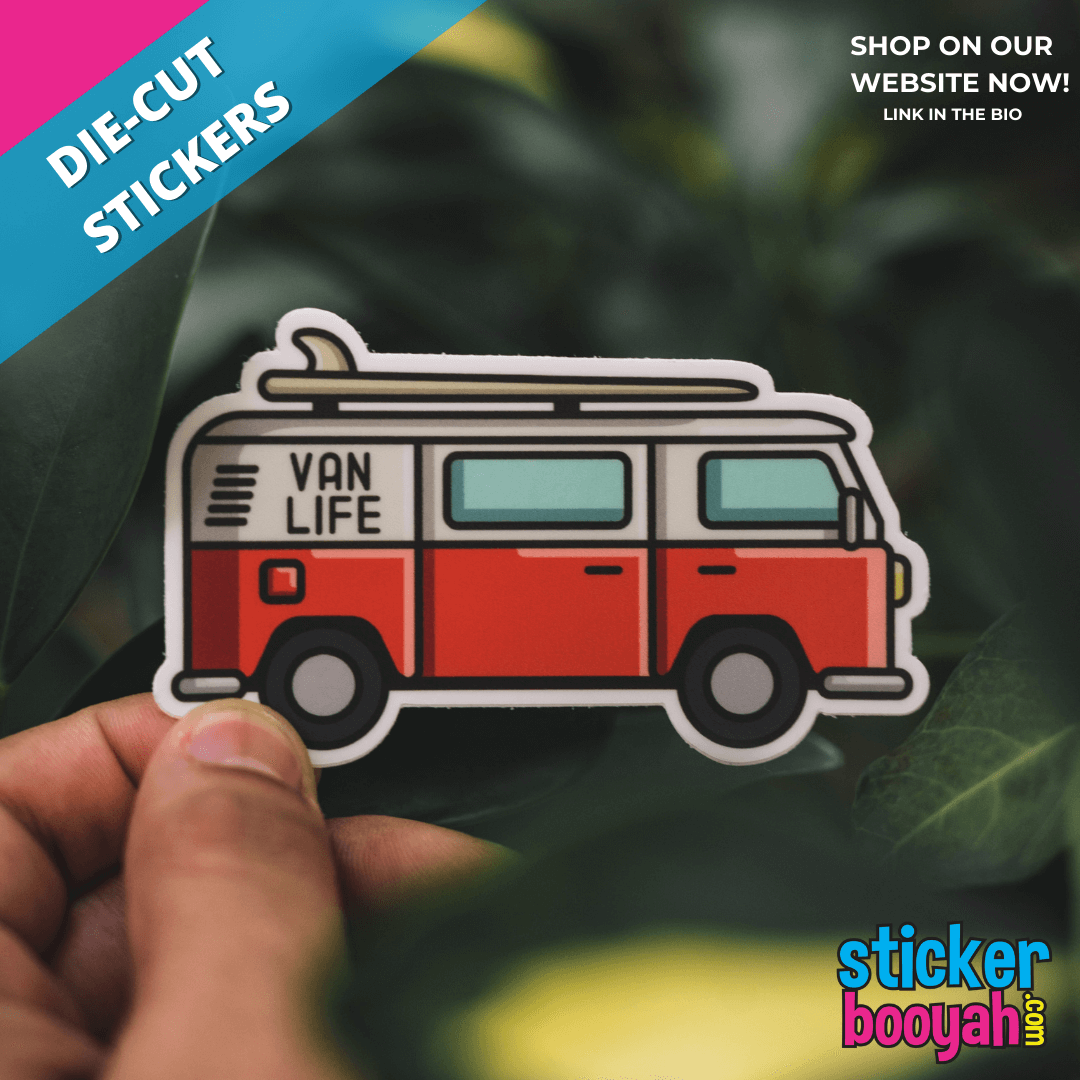 Whether you sell goods online or in-store or operate a service business, consider giving custom stickers as a loyalty gift or as a gift with purchase. Custom stickers are a fun surprise-and-delight for your customers. Include a quirky or inspirational message that showcases your brand's personality for extra engagement, or you can contact us and a friendly customer service rep can help you create your personalized stickers that your clients will love sticking everywhere. They're great as stickers for laptops, stickers for cars, stickers for water bottles and anything your customers can think of.
2. Hand out stickers at trade shows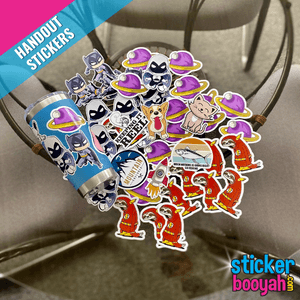 A great way to generate traffic at your trade show booth is to hand out branded stickers with funny sayings or cool designs that are relevant to attendees and the industry.
Custom stickers will make your business stand out from other vendors and they're a unique giveaway that attendees can apply to personal belongings or pass on to friends and family, organically marketing your business in the future.
3. Sell your stickers as branded merchandise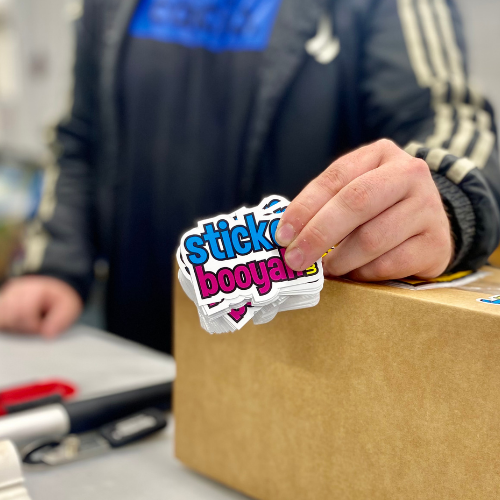 Impulse purchases at the register or checkout are a great way to increase order value. If you have a retail store, place custom stickers with unique slogans toward the end of the aisle near the register where customers are most likely to make a last-second purchase.
If you sell on an eCommerce site, consider a dedicated accessory section where you can feature low-cost stickers for consumers to add to their cart when checking out. This can also help customers reach any free shipping thresholds you might have while it increases order values.
Using custom stickers that showcase your brand personality can increase your bottom line when used correctly as an impulse buy. If you're stumped for design ideas, contact us and a friendly customer rep will assist you with your needs.
4. Give out stickers at grand openings & special events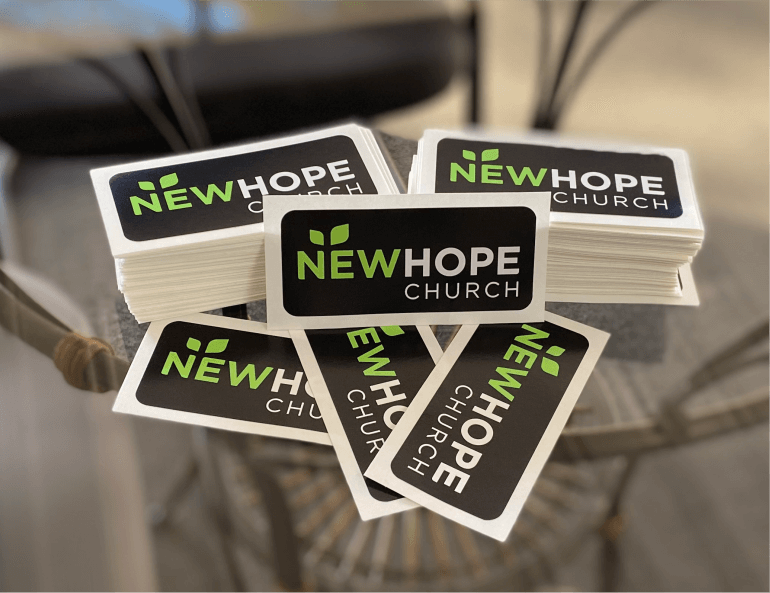 Are you throwing a grand opening or a special event to drive additional traffic to your store? Then give away stickers along with samples of your products as a free gift to help market your business and products. A free sample and gift can go a long way to securing a new customer. They let consumers emotionally connect with your brand because you have given them things for free right off the bat. It also lets potential customers test out your products, while the custom stickers help communicate the look and feel of your brand. It's also a very inexpensive way of marketing your business to many people at once.
5. Apply brand stickers to personal items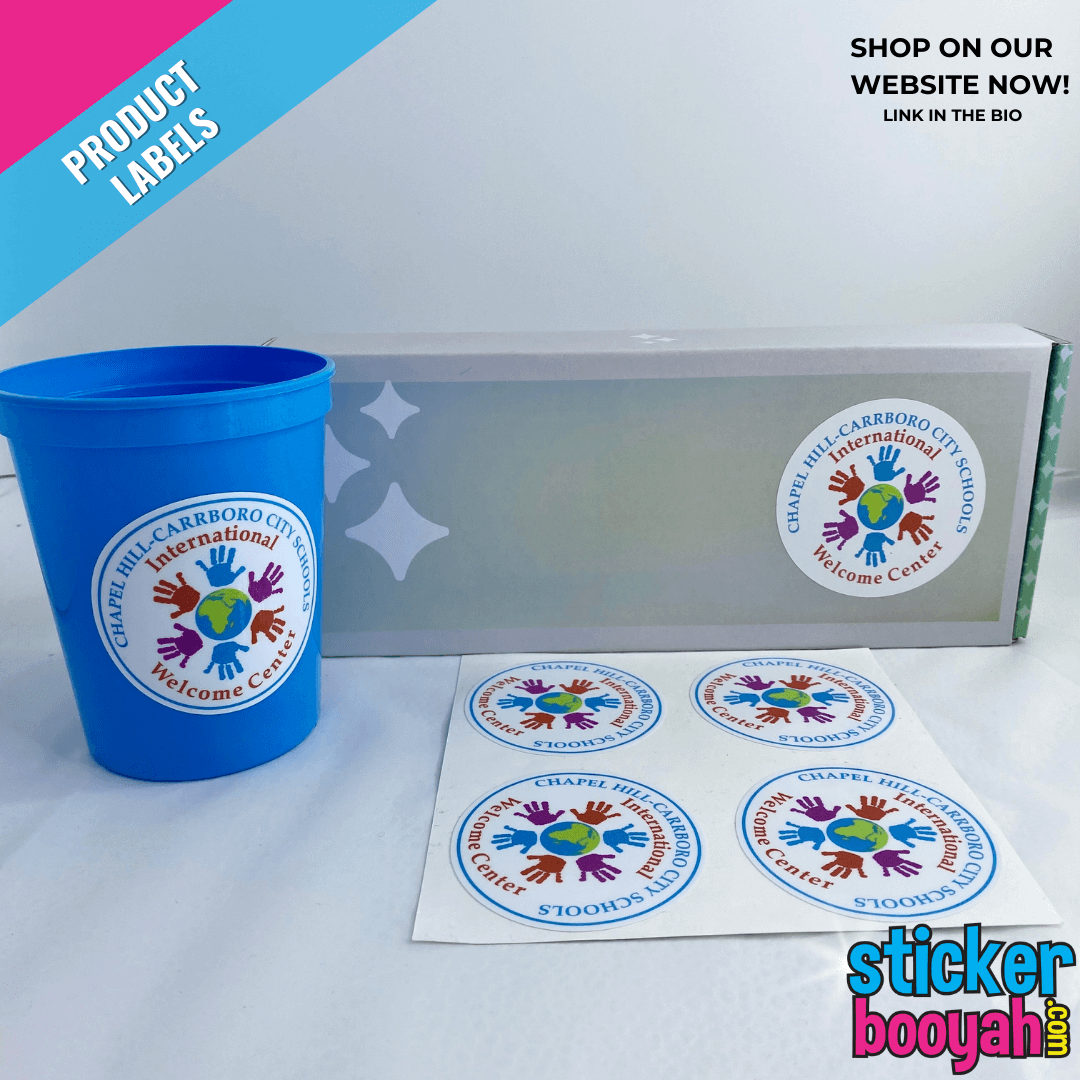 Use your custom stickers as additional branding in your store. Many businesses add their logo stickers to various items in-store so that customers see your brand as they are shopping. Whether on your cash register, your office door, or the tip jar, let the stickers be seen by others and do the marketing for you.
Also, add your branded stickers to personal items that you, your family, and friends carry around on a daily basis. Add stickers to thermal water bottles, laptops, notebooks, car windows, bumpers, and luggage. The more your stickers are seen, the more brand awareness you create
6. Create goodwill with employees
Give your employees custom stickers to use themselves and to give away. Let them place the stickers where they choose to help promote the company and brand. Soon you will see your company's brand displayed on bottles, computers, bags, and other work items. It's also great for improving company culture and pride.
7. Give out custom bumper stickers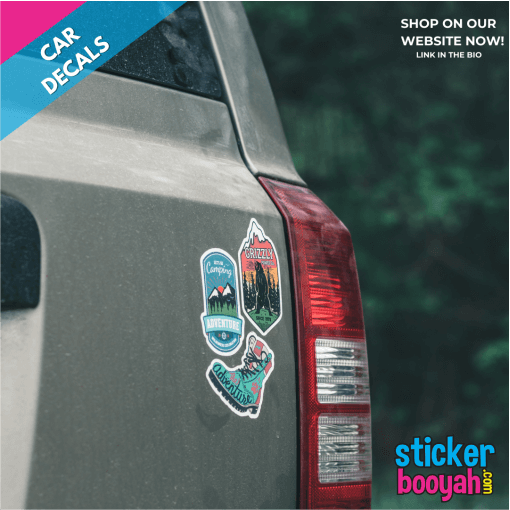 8. Add stickers to packaging
9. Apply stickers to storefront windows
10. Put stickers on floors & doors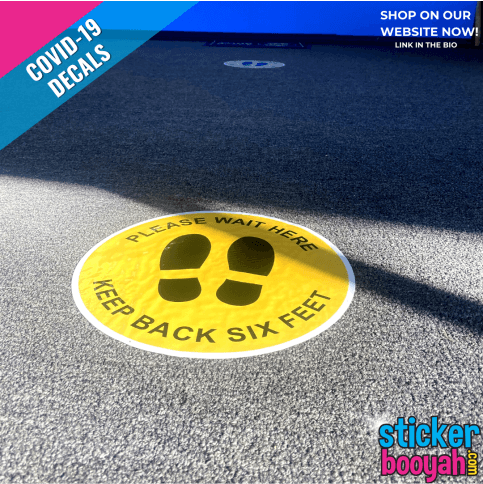 Add stickers to floors and doors as an unexpected way to draw people's attention. While floor decals are popular for safety and directional messaging, they can be a great way to engage customers. Point out directions to fun, new products, or sale items. Or add fun sayings to keep your customers smiling while shopping. With our non-slip vinyl floor decals, you can customize signs for your business and order online in minutes. No matter what you decide, stickers can be used in a variety of ways. Whether to grab someone's attention as they pass by, to surprise customers with a small gift, or to hand out at a trade show or event.